January 20, 2021 – Inauguration Day – A day I enjoyed making History!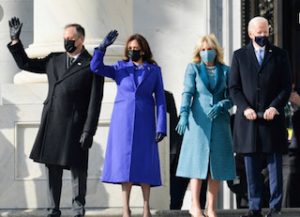 President Joe Biden and Vice President Kamala Harris were sworn in at the US Capitol. Harris made history as the first female, first Black and first South Asian vice president.
Amanda Gorman's Inauguration poem

– "We are successors of a country and time where a skinny Black girl descended from slavery and raised by a single mother"
Time for change and hope!
Till next time blog, #whispersinmyheart