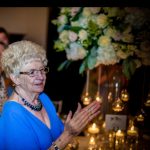 It's time for me to write again! Maybe you will do the same?

I am sure 2020 has not been the best for so many us!
I lost my Mum, my anchor, and have grieve so much!
Couldn't attend her funeral in England, because of the situation with COVID-19
Did not have a real voice in her estate or estates, and felt lost?
But today I came across the two-word pray of hope for 2021!

Please forgive me!
Please guide me!
Please heal me!
Please comfort me!
Please cleanse me!
Please help me!
Julie #whispersinmyheart #Hope for 2021